Brand Consulting
Building a successful brand is a combination of aesthetics, marketing... and thinking big. Alison K's brand consulting helps you identify and solve your branding needs. 
Is your business maturing but the brand's still stuck in adolescence?
You've been busy building your business from dream into reality. Congratulations! You have a moment to stop and reflect. However... you notice your brand hasn't exactly been keeping pace with your growth.
"Branding" bridges the worlds of marketing, messaging and graphic design. But it gets more complicated when you're in the middle of running a business.
In his book This Is Marketing, Seth Godin hits the nail on the head: "A brand is a shorthand for the customer's expectations. What do they expect when they buy from you, meet with you or hire you? That promise is your brand."
Your business deserves to champion that promise at every touch-point with your prospects, existing clients and peers. It's time to work with a brand consultant.
5 signs you need a brand consultant
You're niching down, but your brand still looks and feels like everyone else out there.
You're ready to pivot or shift but don't know what that transition entails.
You don't seem to be attracting the 'right' customers anymore.
You wonder if your DIY designs are affecting how professional you appear.
You're handing off marketing, social media or other tasks to professionals and want a cohesive brand strategy.
"As a conference committee, we were able to follow Alison K's process and milestones easily. The concepts delivered showed that she listened carefully not only to our desires, but what we didn't want - and that's important! We are delighted with our final brand, as it hits all the touch points we required. Alison is very attentive to the unique needs of event organizers, and we highly recommend her and her work."
- Denyse Rodrigues, WILU 2020 Conference Committee
Brand Consulting Services
"As You Need It" Hourly Consulting
Stuck on branding issues? Consult with Alison K to make the right decisions around concerns such as:
When's the right time to rebrand
Whether to change or keep a company name
What is involved in rebranding (domains, social accounts, banking, etc)
How to pivot or shift markets and audiences successfully
Investing in aesthetics, marketing or both
...$100/hour
"Time to Rebrand" Package
Ready to own a brand that works harder for your bottom line? This package is for you:
Brand audit and market position research
2 distinct high fidelity concepts to choose from
Multiple revisions
Multi-page Brand Standards Guide
Apply finalized to print design collateral, Canva templates, social media accounts, restyling your website... end to end you're covered!
...from $1,500
"Standardize Us, Please!" Package
When you already have a logo you're happy with, but want cohesive standards for others service providers you work with to follow. Package includes:
Brand audit and market position research
Vectorized version of current logo if needed
Basic Brand Standards Guide
...from $750
Sample of (Re)branding Clients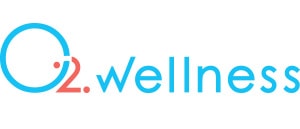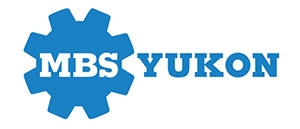 Rebrand Case Study:
Social Media Day Halifax Conference
"When we decided we needed a new brand for the annual Social Media Day Halifax Conference, we specifically requested Alison K Consulting design it. We knew she would approach it with enthusiasm, competitor research and best branding practices. We were over the moon when she presented our final logo. Our new branding was delivered seamlessly with our event workflow, and it will serve us well for many
years to come."
- Linda Daley, VP, Social Media Day Halifax Conference
Summary
Social media is a big part of everyone's lives, informing who we know, what we learn, and how we share. Social Media Day Halifax (SMDH) is Atlantic Canada's premier social media conference. Designed to get people off their screens and interacting with their community, SMDH's goal is to improve attendees' social media communications and marketing.
Going into their second year, the organizers realized that some branding decisions were not indicative of what they felt the event's identity should be.
The challenge: from DIY to done right
For the first outing of the conference in 2018, everything - branding, marketing, and execution - was done by the organizers. As a result, while the brand was serviceable for launch, moving forward it needed a more cohesive design and implementation strategy.
Secondly, SMDH wanted to position itself against other national and international conferences of similar content.
Finally, the team also wanted their branding materials to be gender-neutral and more welcoming to men. With almost two-thirds of men having a social media account, this was a considerable audience that they were having difficulty tapping into - 78% of women in the US maintain a presence on at least one social network, compared to 65% of men. Accordingly, women significantly outnumbered men at the previous year's conference.
How does a conference refine its branding amidst the chaos of planning and staging a sold-out event?
Solution: bring in a professional that works with tight timelines
Alison K Consulting is no stranger to the world of event management. I have worked with other events such as Hal-Con, the Halifax Pride Festival, and the Halifax International Buskers Festival to deliver everything from branding to festival guides to airport door-wrappers.
In consideration of event operations, I identified the need for the organizers to herald their own brand application. In a crunch to send items to vendors such as printers and marketers, SMDH would benefit from working autonomously from a designer. Robust standards were not needed, but easy-to-follow brand application was critical.
Colour Research
Market positioning is important in brand redesign. In my research, I discovered an epidemic of the colour orange in digital and business events. Orange is a very energetic and progressive colour, but Social Media Day Halifax deserved something different.
The final colour palette is a brilliant bright blue and poppy red. When placed against charcoal black, Social Media Day Halifax's logo leaps off the page or the screen.
Typography Update
The original supporting script (far too feminine) was dropped completely. The wordmark and tagline were typeset in Montreal medium to return to a more inclusive, modern and gender-neutral feel.
This font family was used for all major type application such as badges, social media graphics and marketing.
Logomark Design
From the beginning of this project, my goal was to investigate the concept that social media was about 'communication'. But aside from speech bubbles or platform logos, how do you convey 'social media'? Inspiration struck in a symbol we all encounter every day - but likely don't stop to think about: the hashtag. Many, many (many) sketches and treatments of the hashtag were developed to marry the theme of communication and the conference into something dynamic.
Social media isn't about shouting into the digital void: it is a two-way conversation with an audience. The new brand reflects this with arrows overlapping. Be it live videos, sharing content or bringing visibility to your cause, social media is all about communication, which this logo showcases succinctly.
But we're not done yet! Did you notice that these arrows form a hashtag on its side? Just like the conference content, the new logo has a little 'a-ha!' moment all its own. Social Media Day Halifax is all about new perspectives.
Results: a brand that stands out from the digital conference herd
SMDH's rebrand speaks to the vision of its organizers. Easy-to-follow collateral templates were given to the team to apply on their own time. Final application was easy for the team to apply to their website, marketing material and (of course) social media content.
This freed up more complex applications to be handled directly by myself. This included the attendee badge system, vertical banner designs for key sponsors, and an attractive day planner keepsake.