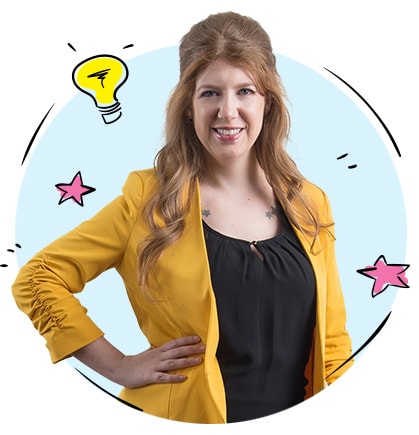 Helping small but mighty marketing teams convert the curious into clients.
Alison K Consulting provides SEO and website consulting for service-based businesses, nonprofits and social enterprises.
Make your website work harder in an afternoon.
"5 Things Small Marketing Teams Forget To Do For Their Website Guide" is your ticket to turning your website into a stronger marketing machine. In plenty of time before your next team meeting.
Under no circumstance will I share your email with any other person, business or entity. You can unsubscribe at any time at the bottom of every email.
More people need to see the amazing things you offer.
Of course... that's obvious! And you've done a lot of work to make that happen. You have the website, post to social media, maybe even have a newsletter list.
You're fortunate to have a small team who keeps all those marketing balls in the air. One or two amazing virtual assistants that help you out. Or, maybe you're a tiny in-house marketing/comms team.
Your small but mighty crew is changing the world for the better, one client or customer at a time. And that's incredible.
However...
While team members are doing their best with the skills they have, there's an elephant (or two) in the room:
Get digital marketing training and strategy where your team members need it most.
What would your business or organization look like if you suddenly had a senior marketer, SEO expert and web designer *poof* added to your team?
Someone who could look from the outside-in at all your efforts, processes, and fiddly-bits you've cultivated over the years and organized it into a clear path of opportunities.
Who could support keen team members who've been asking to go deeper make decisions on their own and action them... without breaking anything.
Without having to outsource the work -or- enter into a lengthy retainer where someone throws a jargon-filled report at you every month.
What would that look like?
And your team totally will rock it. You know who you want to reach. You have the right people in place. You just need someone to help convert the curious.
That's where Alison K comes in.
Take your website and digital marketing efforts from "meh" to "f-yeah!"
Yes, you CAN get a piece of the Google pie like the bigger companies and brands. No tech knowledge required. Let Alison K show you how.
Your website doesn't need a redesign: it needs TLC! Alison K works with your team to create a sustainable plan that plays to existing strengths and skills.

Does your audience or members want to raise their web and marketing literacy? Get Alison K to inspire them on the stage or Zoom screen.

Happy clients with even happier ROI
"After our SEO work with Alison K, course sales went from sporadic single units to weekly bulk purchases. Because of her SEO recommendations, our DEI training is now more accessible to employees across Canada... exceeding our initial projections!"
- Kim Scaravelli,
The Canadian Diversity Initiative
"Alison K connected the dots on how we share content to our target audience and measure results. Her consulting really helped simplify our messaging with stronger clarity, both through our website and social media."
- Ashley Pettipas,
Festival Antigonish Summer Festival and Theatre Antigonish

"Alison K provided me with an audit of my business webpage and it was beyond what I was expecting. She was able to provide me with so many helpful tips about my page and marketing my business. Absolutely worth the time and money!"
- Sabrina Siwiec,
Sabrina Siwiec Counselling Services

What are you waiting for? There's gold in them there internet hills, and Alison K wants to help you dig it up!