Free Guide: 20+ Ways To Grow Your Email List
From small website tweaks to pitching brands big and small, here are 20+ actionable ways to grow your email list! And this is a 6 page PDF, not some piddly checklist either. You'll also be added to my bimonthly 'Marketing Snacks' newsletter, a roundup of 4-5 resources to help you excel at brand authority and lead attraction.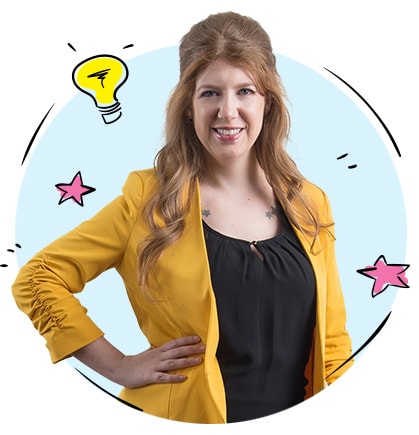 Helping founders and small teams convert the curious into clients.
Alison K Consulting provides ethical marketing consulting for brands putting good into the world. Take your content from "meh" to "f-yeah!"
You work hard to put good into the world. Let's make sure your marketing is a reflection of that work by super-charging it to reach new heights.

Yes, you CAN get a piece of the Google pie like the bigger companies and brands. No tech knowledge required. Let Alison K show you how.
Want to raise the marketing literacy for your audience or members? Get Alison K to inspire them on the stage or Zoom screen.

More people need to see the amazing things you offer.
Of course... that's obvious! And you've done a lot of work to make that happen. You have the website, post to social media, maybe even have a newsletter list.
You're fortunate to have a small team who keeps all those marketing balls in the air. Maybe you're a solo founder with a few amazing virtual assistants that help you out. Or, maybe you're a tiny in-house marketing/comms team.
Your small but mighty crew is changing the world for the better, one client or customer at a time. And that's incredible.
However...
While team members are doing their best with the skills they have, there's an elephant (or two) in the room:
Get digital marketing training and strategy where your team need it most.
What would your startup or business look like if you suddenly had a senior marketer, SEO expert and web designer *poof* added to your team?
Someone who could look from the outside-in at all your efforts, processes, and fiddly-bits you've cultivated over the years and organized them into a clear path of opportunities.
Who could support keen team members who've been asking to go deeper make decisions on their own and action them... without breaking anything.
Without having to outsource the work -or- deal with jargon-filled reports every month.
What would that look like?
And your team totally will rock it. You know who you want to reach. You have the right people in place. What's missing is someone to help convert the curious.
That's where Alison K comes in.
Happy clients with even happier ROI
"After our SEO work with Alison K, course sales went from sporadic single units to weekly bulk purchases. Because of her SEO recommendations, our DEI training is now more accessible to employees across Canada... exceeding our initial projections!"
- Kim Scaravelli,
The Canadian Diversity Initiative
"Alison K highlighted key opportunities and important areas of focus for my business, like my email list. Instead of moving straight to tactics, she aligned all of our work to help me achieve a bigger vision for my website."
- Shauna Cole,
Founder, HireDiverse.ca

"We're so happy we chose Alison K to kick off our business conference as a keynote. Her energy and humour had the audience laughing and learning first thing in the morning."
- Michelle Champniss,
Executive Director, Sackville Business Association

What are you waiting for? There's gold in them there internet hills, and Alison K wants to help you dig it up!