Web Consulting For Service-Based Businesses
Want more from your website, but don't know where to start? Stop fiddling with your site and start growing revenue with clarity and purpose.

Web Consulting For Service-Based Businesses
Want more from your website, but don't know where to start? Stop fiddling with your site and start growing revenue with clarity and purpose.

Serious question: does your website work its
hardest

for your business?
You were told a website was a business investment, so you had one made, or did it yourself.
Now as your finding your business groove, you've noticed your site hasn't kept up the pace. It lacks purpose. You need it to do something better.
Your "investment" isn't translating into dollars, and you know you need to level up your website. Some of the things you're thinking about are:
SEO... is it even working?
List building... how do you make it grow?
Lead generation... who's a quality lead and how can you attract more?
Missed opportunities... because you don't know what you don't know

Most small business owners don't require an entire marketing or web team. They just need Alison K.
Alison K explains technical concepts important to my industry in a way that makes sense.
"Working with Alison K Consulting was a wonderful experience. Running our law firm requires a lot of my resources, leaving limited time to focus on SEO and other website tasks. She is very knowledgeable, professional, sticks to her quotes and has a great sense of humour. I highly recommend her services."
- Kristen O'Keefe, Lawyer & Notary Public,
O'Keefe Law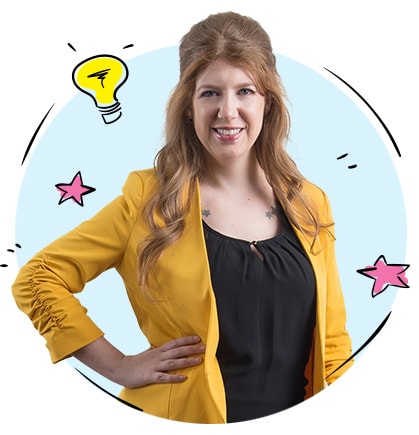 What can Alison K Consulting do for you?
Hi! I'm Alison K, and I've spent the last 11 years building websites and upgrading them to lean, mean ROI machines. Across Canada and around the globe, when a service-based company needs help with their site, I'm there.
It breaks my heart to see people blindly put effort into their site content and design... with little results. So let's get proactive, and save time in the process!
Planning & Auditing
Homepage and website critiques
UI/UX, Google Analytics/ Search Console audits
SEO review, recommendations and application
Attracting & Tracking Leads
Funnels, lead magnets, email campaigns
Google Analytics, Google Tag Manager
Web strategy
Rates & Timelines
$100/hour (in person or remotely)
Audits from $500
Generally booking one week in advance
"Without Alison I would be lost in a sea of how-to articles, plugin updates and lack of vision. She helps me bridge the gap between plans and actions, and to stay focused on the activities important to achieving my goals.
Her technological skill combined with her marketing background, puts her leagues ahead of any other web designer I've worked with."
- Linda Daley, Owner
Daley Progress Inc.
"Alison K has an ability to identify our customers' online habits we weren't aware of and implement tweaks to our site to embrace them. Her process focused on our business goals, and we have a clearer vision of how to connect with customers once they've left our doors.
I recommend that any business owner who values their website add Alison K Consulting to their marketing budget."
- John Scott, Operations Manager,
Steak and Stein Family Restaurants
Web Consulting Case Study:
AA Munro Insurance 75th Anniversary Celebration
"Alison K truly cares about the long-term impact of data and design. She leverages a broad knowledge base to create solutions that help bring your story to the audience that matters most."
- Angus MacCaull, AA Munro Insurance
Summary
It is human nature to want to help others - to build and protect our communities. Few businesses in Nova Scotia know this better than AA Munro Insurance. With many locations across the province, AA Munro is dedicated to serving customers on the local level, treating the insurance business as a community affair.
With their Diamond anniversary approaching, how could they celebrate not only this massive 75 year achievement, but all the communities involved in their success?
Solution: do it through stories
A single landing page outlining the history of the company would not suffice. AA Munro wanted something that spoke to their community-centric approach. Something that would invite users to interact with their history.
To pay homage, 75 years of content was pulled from various sources. Internal blog posts, newspaper series, community and charity events, and even historical industry moments were gathered up. As they were reviewed, it became clear that there were stories to tell. How could the 'story' angle be blended into a website experience?
Alison K Consulting's web strategy for this project included:
Identifying and organizing this large amount of content into various 'containers'.
These containers evolved into three distinct web pages. Each required creating a unique design and their own UI/UX challenges.
Sourcing visuals including illustrations and archival photos from Nova Scotia Archives.
Applying a 75th Anniversary visual treatment to the rest of AA Munro's website.
Organizing the social media strategy for the 75th anniversary.
Setting up specialized reporting to monitor what impact the 75th Anniversary (and its social campaigns) had on site traffic and conversions.
Results & Post-Launch
AA Munro Insurance's 75th Anniversary Celebration is a multi-page intersection of community, insurance and retrospective. Users can read the stories. They can review historical moments in Nova Scotia's insurance industry. They can even leave their own well-wishes to add to the history.
While July marked 75 years of service, the celebrations are just getting started! Various social media campaigns are planned into 2020 to continue the story telling and add content.
Alison K Consulting and AA Munro continue to work together, as well. We are nurturing how employees deploy the social media campaigns around the anniversary. With specialized reporting created by Alison K, we are actively monitoring how the project and campaigns influence web traffic and conversion goals.